Info on Music for Your Eyes – a documentary and lecture with Antoine Wagner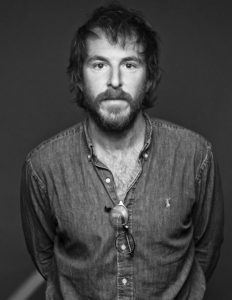 In 2013 Antoine Wagner completed a photographic work commemorating the bicentenary in 2013 of his great, great grandfather's birth.  He went to the mountains of Switzerland to search out his family origins.  Focusing on the composer's travels, Antoine meticulously reconstructed the itineraries of travelers of the time, trying to revive the romantic vision of pristine and grandiose landscapes. The photographic project (a book and a traveling exhibition from Switzerland to Germany) was the result.
Great, great grandson of Richard Wagner, Antoine is a photographer, filmmaker, and writer and like all of his family, very close to the Bayreuth Festival. Classic music aside, Antoine 29 has traveled the length and breadth of the planet for his documentary (filmed with Francisco Soriano) on the French indie pop band Phoenix. The explosion of the international band of Versailles was followed from New York to Tokyo via South America and Germany. Antoine was born in Evanston, IL, USA, received his Bachelor of Arts from Northwestern University and Sciences-Po Paris. He lives and works between New York and Paris. His work could easily compare to the one of a composer exploring life through a musical stave.  As a matter of fact, the photographer, video and installation artist is search worldwide for an imaginary score, set at the heart of his creative process.